A couple of years ago, I met with an intriguing grad student who'd done work helping autistic children learn using 5d diamond painting kits. Their work was a part of a bigger field of study that had reasoned that autistic children working with automatic avatars came from the shell faster compared to those working with real teachers. Ok so that was intriguing.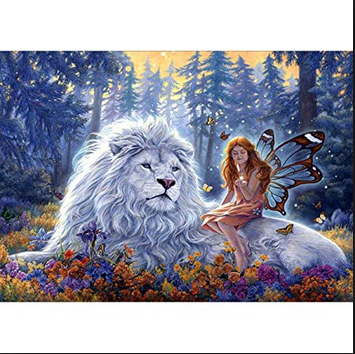 In addition, we understand that up-walking primates, yes, such as Home sapiens are extremely good at learning by means of imitation, and we have heard that term; "imitation is the maximum form of flattery" and therefore, allow 's take this 1 step further today. You see, I had been seeing that famous YouTube movie about the TED Channel using Sir Ken Robinson who speaks about the need to educate creativity in our colleges, of course, here in the US we've acute budgetary challenges with that urge 't we? It appears that's the very first thing they wish to cut these days.
However, if our colleges cut out artwork, music and anything creative, then we get a lot of children flying who believe like drones because of all that luscious rote memorization. Thus, is there a way to teach kids artwork early on, instructing them to paint without spending longer for more teachers and classrooms? Well, let's unite all of this thoughts over for this new technology that I shall clarify below;
There was an interesting article in Gizmag online tech gadget information on July 19, 2013 branded; "Children's artwork goes high technology with WaterColorBot," by Jonathan Fincher, which depicted a printer such as painting equipment, where brushes dipped in the paint and painted a film according to a picture program, somewhat like a printer but it painted. Well, think about if you are going to a robotic computer keyboard piano and the way children can learn how to play the piano by following together and watching and working together with it? Well, could this apparatus in Gizmag be another step in educating our future human musicians, or will much more sophisticated machines replace individual artists?